Investor Relations
Corporate Profile
Ponce Bank opened for business in March 1960. Throughout its history, the bank has earned a reputation for serving the needs of our communities by emphasizing the importance of personal banking and by promoting local economic development. Today, Ponce Bank has branch locations in the Bronx, Manhattan, Brooklyn, Queens and Union City (New Jersey). Ponce Bank is wholly- owned by PDL Community Bancorp.
Change
Volume
52 Week High
52 Week Low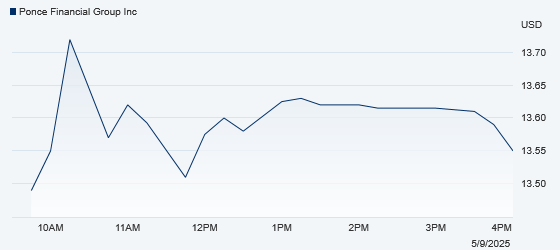 Copyright West LLC. Minimum 15 minutes delayed.
News Releases
November 14, 2018 at 3:45 PM EST

October 1, 2018 at 4:43 PM EDT

August 8, 2018 at 6:00 PM EDT
Events
There are currently no events to display.